I am using a high DPI setting and am having display problems.
Published 19 October 2018 12:00 PM (Article ID: 74)
Please verify your screen DPI settings.

Windows Vista through Windows 8.1

Minimize all windows and then right-click and choose Personalize. Then follow the attached screen shot, you should have slider to the left (100% Recommended), we do not support the larger dpi setting at this time.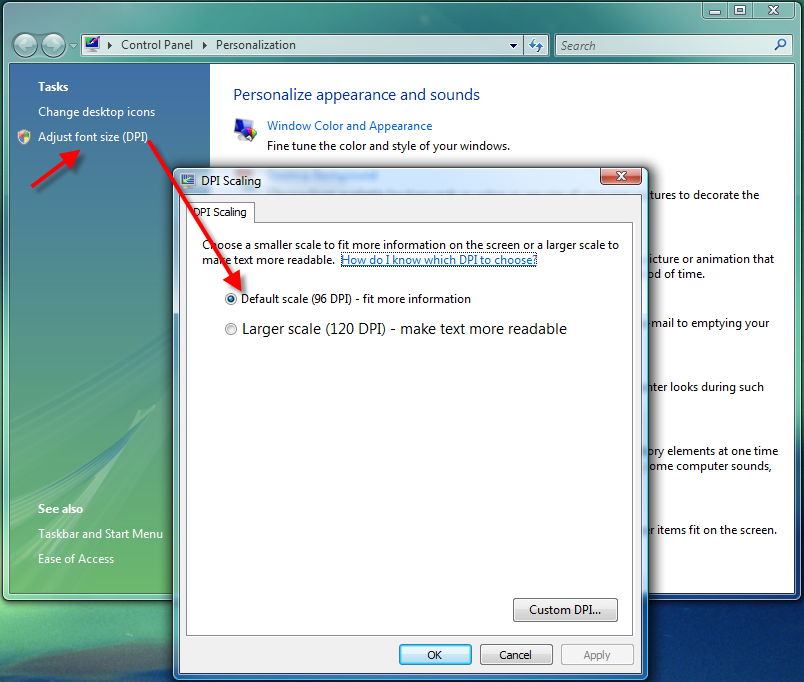 Windows 10

Minimize all windows and then right-click and choose Display Settings.

Then follow the attached screen shot, you should have the normal 96 dpi set, we do not support the larger dpi setting at this time.  Depending on which WIndows updates you have installed you may see one of two screens



    


Current Version of Windows 10


---
Logbook Pro® and APDL® are registered trademarks of NC Software, Inc.
All other trademarks or registered trademarks are property of their respective owners