Published 23 November 2015 04:12 PM (Article ID: 164)
This article will assist shoppers in buying gifts from the NC Software secure online store. Please note that we sell software products and also subscriptions as well as our shippable products such as the Cirrus Elite leather binders which make a great gift especially when personalized with the gift recipient's name.
Binders:
We offer various binders depending on the type of flying and experience the recipient does. If the gift recipient is a professional pilot that is paid to fly such as a flight instructor, corporate pilot, or airline pilot then the two binders of choice are the high capacity Commander series binder or slightly smaller capacity Full-Size series binder. For hobbyist pilots, student pilots, or pilots that have only been flying a few years then the smaller binder series such as the Premier and Sport series make a great gift. For all binders except the sport series you can enter the gift recipient's name and have it stenciled onto the binder for an added personal touch.
Software:
Our software products such as Logbook Pro Desktop and Route Browser are downloadable products which can be downloaded at any time from http://nc-software.com/download. When purchasing software products you're actually purchasing the unlock code to activate the software once installed. Be sure to enter the gift recipient's name into the "License to" box and then click add-to-cart so the license code will be generated for the recipient and not you, the purchaser. As you'll receive only an unlock code as we do not offer CD-ROM's, you can place the name/unlock code issued from your purchase on a gift card. We offer a gift card template already formatted for this use on our downloads page, click here to download the gift card template now.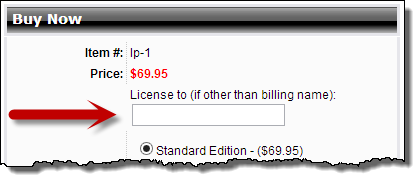 Note: our Mobile products for iPhone, iPad, Android, Kindle Fire, and NOOK are free downloads from the respective App Stores, the gift recipient will need a Cloud Sync subscription to use the apps, see below.
Subscriptions:
NC Software offers three subscriptions:
1) Logbook Pro Mobile (Cloud Sync): a required item for using the iPhone, iPad, Android... mobile apps (http://nc-software.com/mobile)
2) Cloud Backup for Logbook Pro Desktop: an optional service that allows the recipient to backup their entire Logbook Pro data for safe keeping in the cloud (on NC Software's servers) (http://nc-software.com/cloudbackup)
3) Airline Schedule Importer: for airline pilots to automate the conversion of their trip/schedule data to logbook data which can be imported to our logbook products (http://nc-software.com/si)
4) APDL - FAR 117 iPhone/iPad App for Airline Pilots: a logbook and FAR 117 regulation app for airline pilots that have iPhone and iPads - http://nc-software.com/apdl
Note: Subscriptions are tied to the user's account on the NC Software web site and cannot be purchased as a gift as it would be tied to your account as the shopper. If you wish to purchase a subscription it is recommended that you instead purchase a gift certificate in the amount of the subscription
Gift Certificates:
Pilots are hard to shop for! The most flexible option is to simply purchase a gift certificate from our web site in any amount you choose. Gift certificates do not expire and can be used as a form of payment during checkout from the NC Software web site. We have a gift card template you can use to enter the To, From, Gift Code, and Amount on. It is available to download from our downloads area or click here to download now.
Have Questions?
Feel free to ask any questions at any time by e-mailing sales@nc-software.com and we'll gladly assist you with a gift purchase.
Thank you for shopping at NC Software!
---
Logbook Pro® and APDL® are registered trademarks of NC Software, Inc.
All other trademarks or registered trademarks are property of their respective owners